After having to postpone our annual Ken Fisher Memorial Spring Fling derby last weekend, we were greeted with wonderful weather this past Saturday with sunny skies and a flat Lake Ontario.
With the King of the Lake tournament going on, as well as many other anglers out, it was a very busy day along the south shore. It seemed that stick baits either with planer boards and/or leadcore and spoons ran way back on downriggers took the majority of the fish. Coho's, chinnooks and browns made up the bulk of everyones catch.
In the end it was John Poirer's 15.96lb Chinnok salmon that took 1st place. John was fishing with Shane & Aidan Thombs. Congratulation on the win John!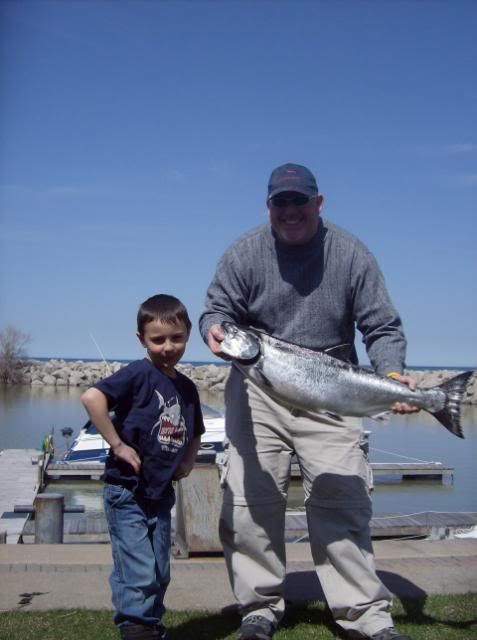 Right behind them was Gavin Cameron's Chinnok that weighed. 13.85lbs. Gavin's partner was Dave Clayton.
Rounding out the top 3 was Bill Ransky with a Chinook salmon that weighed 13.35lbs. Bill fished with Graham Jowett
Once the boats were on the trailers & fish were weighed, a nice BBQ was enjoyed by all courtesy of Mike Dumesnil and Walker Downriggers. Thanks also to MC Rockets for making sure everyone took home a new bait to try out next time on the water.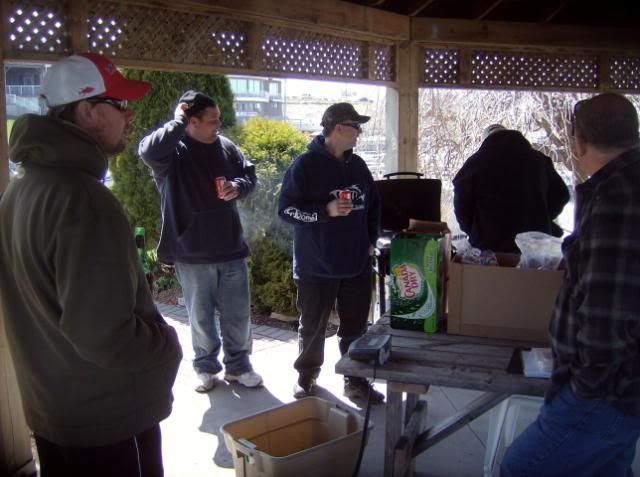 The following week its salmon again with the "Feed The Fry" tournament out of Port Dalhousie